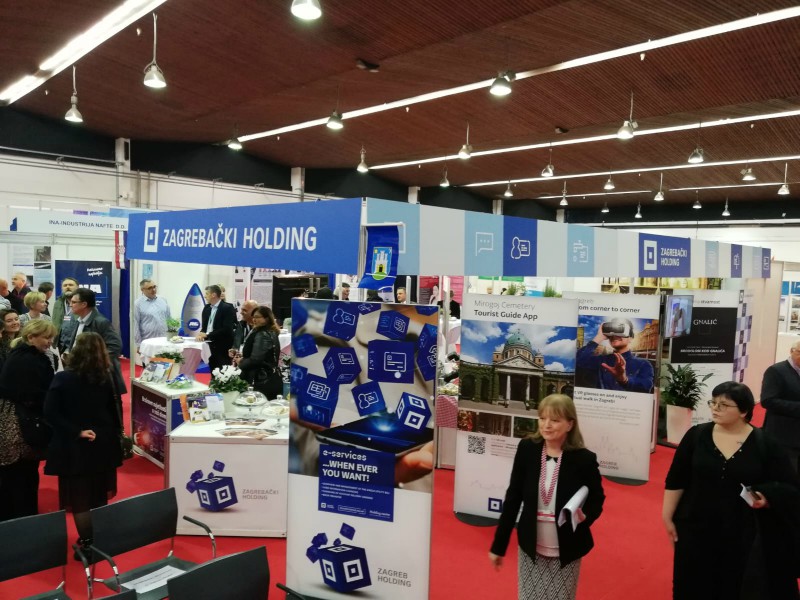 13. November 2019
. At our Innovation Exhibition Space - INOVA 2019 we will present some of the innovative solutions we apply in business.
The Zagrebparking subsidiary was the first company in the world to introduce the m-parking system into business in 2004. It was developed in cooperation with a partner company RAO. Great Britain introduced the same system three years later.
AGM d.o.o. – publishing company has published the first publicity book, which offers augmented reality with additional multimedia content, as a part of the popularization of reading culture through the use of digital technologies.
City Cemeteries Subsidiary in cooperation with a partner has developed a mobile application -
a multilingual tourist guide to Mirogoj Cemetery.
The Waste management Subsidiary will present the implementation of innovative solutions in municipal waste management.
In our showroom you will also be able to find a game with the cards Petica na Placu. The game is a joint project of the Zagreb City Holding and the Zagreb Markets Subsidiary, as well as the Croatian Medical Association and the PETICA public health program - Playing to Health.
Water supply and drainage d.o.o. will present an information system for remote reading of the water meter.
Vladimir Nazor Subsidiary will present two traditional dishes prepared in an innovative way – sljemenska gibanica i bijeli spust.
Zagreb City Pharmacy is also developing a new line of face and body care products, called "Dora Krupićeva", using exclusively natural ingredients in innovative recipes and methods.