Web site: www.gljz.hr

Kralja Držislava 6, Zagreb
Tel: +385 1 4557 102
Fax:+385 1 4555 043
E-mail: pitanja@gljz.hr

OIB: 37268254106
IBAN: HR1123600001101290642



---
ABOUT INSTITUTION
City Pharmacies Zagreb (GLJZ) is a contractual health institution of the Croatian Institute for Health Insurance (HZZO). It consists of 44 pharmacies, Galenic and Analytical laboratories. Under her skirt is a legendary pharmacy in the Upper town, in Kamenita 9, bearer of the glorious traditions of pharmacy which began to grow strongly already in 14th century with miraculous Advocata Urbis Zagrabiae under the Kamenita vrata, with the flickering flame of many candles and silent prayer for healing.

The pharmacy has been established in 1966 and shortly after that, on April 6th of the same year the City Assembly of Zagreb by its decision took over the rights and duties of the institution. In 1997 there was a change in the court registry, when a new name has been entered – Ustanove City Pharmacies Zagreb (Institutions City Pharmacy Zagreb), created by merging two largest pharmacy institutions: Ljekarna Zagreb and Ljekarna Trešnjevka. The City Assembly of the City of Zagreb on February 11th 2006 transfers the founding rights to Zagreb Holding The history of the pharmacy in Zagreb has an interesting connection with famous Italian poet of all times and peoples Dante who , pursuing politic career, entered the guild of physicians and pharmacists between 1290 and 1295. Dante's descendant Nicolo, pharmacist by profession, used to come to Zagreb for business purposes and brought with himself to the inhabitants of Zagreb part of the glory and the verses of his famous grandfather. So Dante's spirit still lives in Zagreb, thanks to the pharmacy.

In the autumn of 2010 GLJZ opens its own Galenic and Analitical laboratories on the location Buzin, Bani 98. The Galenic laboratory produces preparations according to traditional recipes, well accepted in the domestic market, while Analytic laboratory takes care of quality assurance for galenic preparations.

For the existing pharmacy units an additional modernization is planned, improvement in working conditions of the employees and their continuous education, in order to provide citizens and patients with help as professional as possible.

Health institution City Pharmacies Zagreb has implemented a quality management system according to the requirements of ISO 9001: 2015 and an environmental protection system ISO 14001: 2015.
Director
Marijo Vukušić
Tel: +385 1 4555 033
Fax: +385 1 4555 043
E-mail:
ravnateljstvo@gljz.hr
Fotogalerija
1/13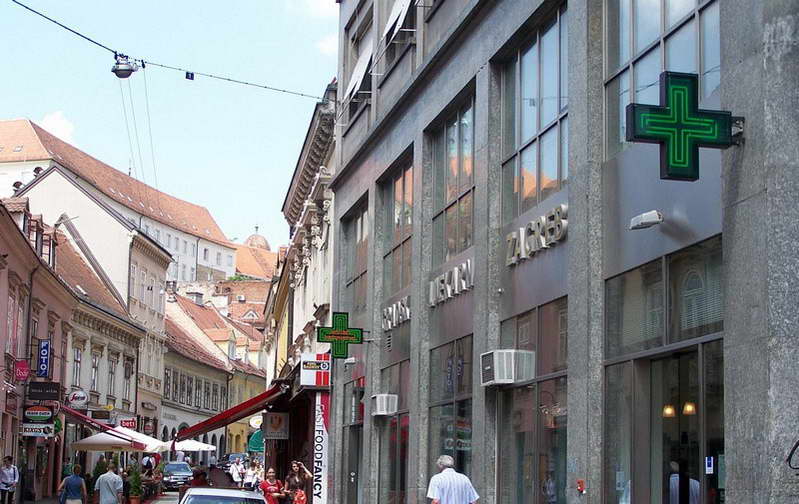 ---