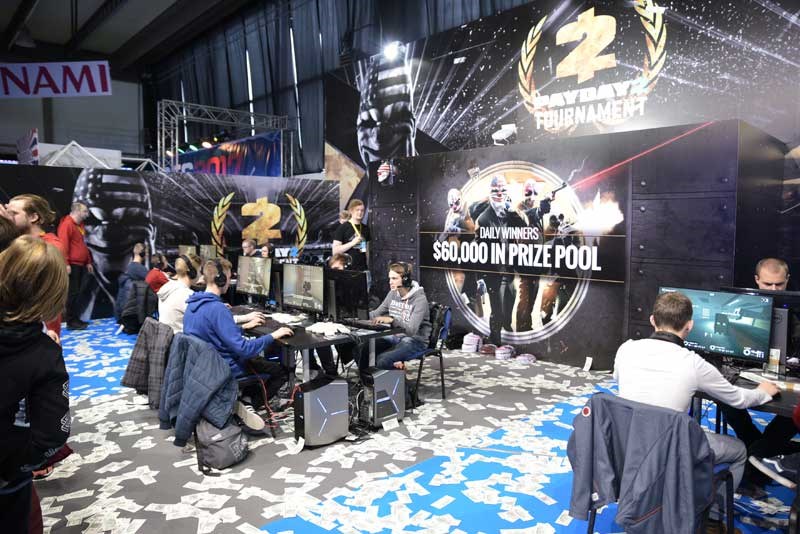 21. November 2017.
Reboot InfoGamer 2017
– sixth annual edition of the festival so far, will focus on biggest gaming blockbusters, hardware gaming trends, groundbreaking eSports tournaments, traditional huge daily giveaways, record number of games merchandise and game hardware stores plus cooperation with biggest worldwide publishers but also a huge hall again dedicated to 100+ of worlwide indie game developers.
The event itself is consumer-focused, with a strong international and regional media presence and coverage. In its sixth, and another record-breaking year Reboot InfoGamer is becoming one of the truly biggest consumer games shows in Europe.
Reboot InfoGamer 2017 aims to attract more than 70.000 visitors from Europe and the region.
In another breakthrough year for Reboot InfoGamer it is continuing it's rapid expansion. Our love and dedication to indie developers is growing so we are adding even more space dedicated to just them, also there will be even better equiped hall dedicated to eSports tournaments and another one focused on community events such as gatherings of regional vbloggers and streamers.
The show will take place in five to possibly even six big halls of Zagreb Fair (8, 8a, 9, 10 and 11a) enabling us to offer more than 17.500 square meters of exhibition space to more than 200 exhibitors with more than 600 playable units and more then 100 VR units.
Reboot InfoGamer 2017 is organized by the veteran gaming industry team behind Reboot brand, the publishers of the biggest SE European print video games magazine Reboot and Reboot portal, who also organize one of the biggest and most influental European games industry and game developers conferences – Reboot Develop.
The partner and co-organizer of the show is Zagreb Fair and its forward-looking team that has recognized the need for this kind of event in the South East Europe.