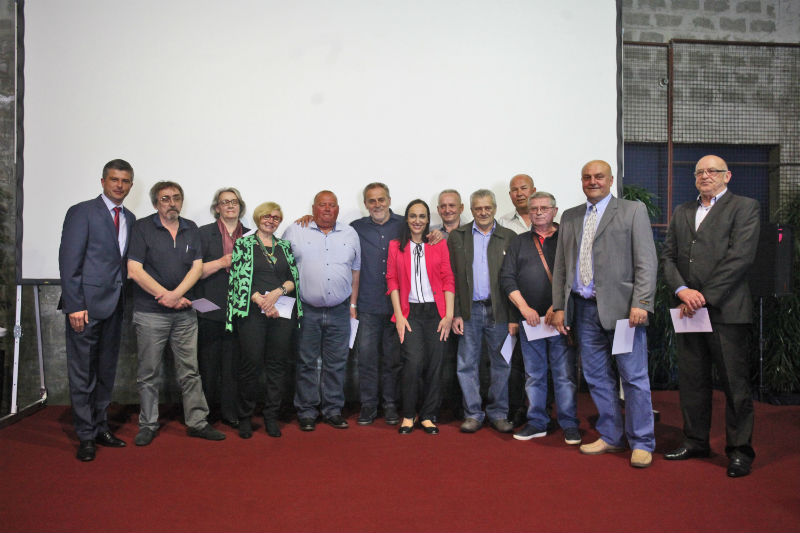 23. April 2018
. The branch Robni terminali Zagreb celebrates the 65th anniversary.
By a Decision of the Peoples Board of the City of Zagreb, the subsidiary Robni terminali Zagreb has been established on April 21st, 1953 under the name Skladišta (warehouses), with headquarters in Zagreb, Strojarska cesta 6. Today, it operates under the name Zagrebački holding d.o.o., podružnica Robni terminali Zagreb.
The subsidiary Goods Terminals Zagreb constructs, manages, rents and offers warehousing services. The business is performed in various own warehouses (indoor and outdoor – in customs, non-customs and free zone). It has more than 160000m2 of production and warehousing space, as well as 40000m2 outdoor warehousing space. It also has 30000m2 high quality office space for rent, with all necessary infrastructure and machinery for handling goods.
The company consists of three business units:
BU Jankomir, BU Žitnjak and BU Free zone Zagreb. Zagreb Holding is the founder and the concession holder for the Free zone Zagreb up to 2023. In the production and warehouse premises of the Free zone Zagreb production, processing, finishing and manufacturing of goods is performed, as well as sorting, repackaging and agency in international trade.
The subsidiary also performs forwarding services and offers parking services – operations of the freight terminal, also possessing a concession for performing traffic terminal services.
At the location of the subsidiary the customs office Zagreb 1 is located (Jankomir and Free zone) and customs office Zagreb 2 (Žitnjak), providing customs inspection and clearance in road and rail traffic. The subsidiary Goods Terminals Zagreb directs its development towards logistic and service center for the City of Zagreb in dealing with goods, freight and vehicles in transit.