Web site: www.zagrebparking.hr

Šubićeva 40/III, 10000 Zagreb
Tel: +3851 6421 700
Fax:+3851 6429 590
E-mail: infozgp@zgh.hr

OIB: 85584865987-007
IBAN: HR2524020061400005137



ABOUT SUBSIDARY
The core activity of the subsidiary Zagrebparking is promotion and improvement of traffic culture and providing parking services in the City of Zagreb. Our everyday challenge is to provide users with quality service and thus contribute to the city living development. Besides public parking spaces, the subsidiary manages seven public garages, located mostly in the center of the city, with a total capacity of 2411 parking spaces. The subsidiary is also in charge of removal and transport of illegally parked vehicles using Quick Pick (integrated; referred to as "spider") tow trucks, helping the regulation of stationary traffic by their removal.

The subsidiary Zagrebparking has been established in 1965 under the name "Centar", and from its very beginnings provided parking services in the City of Zagreb. The company "Centar" changed its name in 1993 to the Public Company Zagrebparking and from January 2nd, 2007 operates as one of the subsidiaries of Zagreb Holding.

In 2001 Zagrebparking was one of the first companies worldwide to introduce parking payment by mobile phone, three years before its introduction in Great Britain. The development of wireless communications enabled m-parking project for users as a modern way of parking service fees payment, thus connecting all existing mobile operators into an integrated system. This pilot-project has been adopted throughout Croatia very quickly and after that in many other countries. Besides using mobile phone for payment, in most streets where parking control is performed, there are also solar powered parking fee machines.In the 1991 the first public garage in Martićeva street has been opened. Since then several other garages have been built in Petrinjska street, Svetice, Rebro, Tuškanac and on Lang and Kvaternik Squares. Underground garage on Lang square is equipped with modern m-garage system, providing its users with additional possibility for paying for the service. The video-surveillance system in Quick Pick tow trucks, in use since 2002, enables quick and efficient issue of written orders for relocating vehicles in foul. Since January 1st 2014 a new and improvement system of video-surveillance has been introduced as web application PaukIS.

The trend of ever increasing number of vehicles in large cities poses a significant problem as to ensure sufficient number of parking spaces for satisfying needs of all users. Unsurprisingly, Zagrebparking pays considerable attention to obtaining quality solutions for stationary traffic and continuously makes efforts in improving parking conditions in the City of Zagreb.

Director
Krešimir Milinović
Tel: +3851 6421 712
E-mail:
infozgp@zgh.hr
Fotogalerija
1/13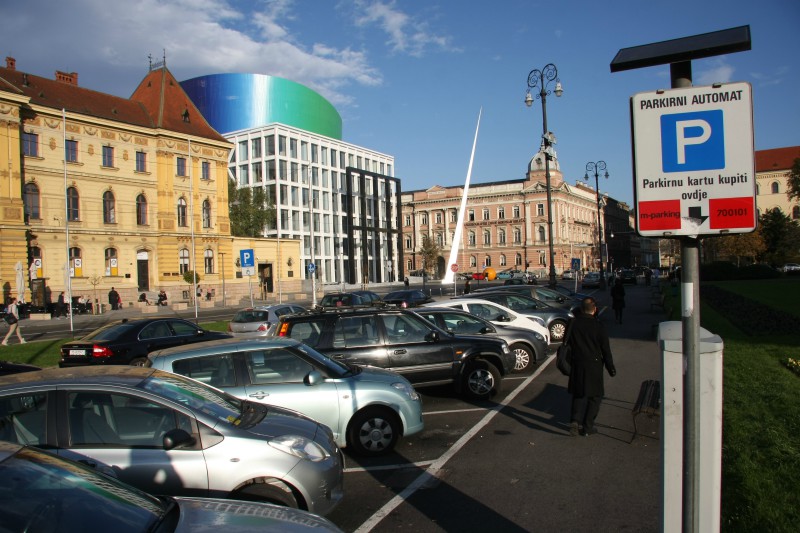 ---